Animation is all about the details. This week's animated video roundup focuses on the nitty gritty—the nuts and bolts— in animation. Learn how to develop a compelling story for your video. Master the ins and outs of trademark law. Understand why you need to upload your video in 16:9 aspect ratio so people don't see those dang black bars on the side of your YouTube video.
The devil is in the details, and animation is nothing if not detailed work. Get back to basics and create better video.
Idea Blog Recap
Monday: Four Elements of a Great Video Narrative
Tuesday: What You Need to Know About Trademarks & Video
Wednesday: Understanding Aspect Ratio: A Quick Guide to Video Format
Pick of the Week: What Are Derivatives? Whiteboard Video for ISDA
ICYMI: How Much Does an Explainer Video Cost?
Animation Culture
Lions, Tigers, and…Horses? Learn How to Finally Animate Animals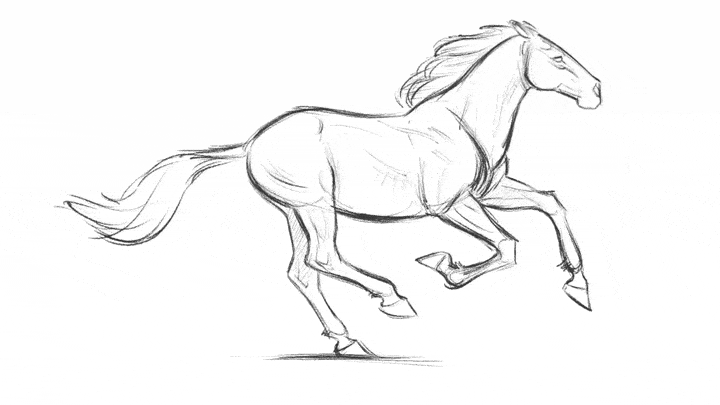 Veteran animator, Aaron Blaise (Lion King, Beauty and the Beast) is teaching a masters class in how to draw animals. His suite of online tutorials is simply a must-watch for any animators interested in making the leap to the animal kingdom. Try the class How to Draw Horses. It's majestic.
Indie Animation Festival, Animafest Cyprus, Wraps Up
https://vimeo.com/222002328
We love international animation festivals. So it's heartening to hear about the growth and success of indie animation festivals like Animafest Cyprus. Read Chris Robinson's touching tribute to "intimate" festivals like Cyprus that nurture fresh vision and the next generation of talent.
Animation News
Rick & Morty Season 3 Trailer is Here and It's Awesome
https://youtu.be/DeAw6aXHzcY
Adult Swim dropped the much anticipated Rick & Morty Season 3 trailer on Thursday, and it's everything you were hoping for. Premiering July 30th, season 3 promises more intelligent writing, insane plot twists, and lovable nihilism than before. In the words of Rick himself, "Welcome to the darkest year of our adventures." Can't wait.
Long-form Video Now the Majority of Online Content
According to Ooyala Q1 of 2017 was the "first time long-form video content won the most watch-time across TVs, PCs and mobile devices." Mobile viewing on smartphones and tablets accounted for more than 50% of total views during the same time period, and interestingly enough, even pre-roll ad completion is sitting at record highs of 85-93% across devices.
Animated Video at IdeaRocket
The future of online video is a constantly moving target. Stay tuned for more animation news, culture, and video marketing tips every week to help make the perfect video for your business!