Some businesses seem to have video marketing figured out. They routinely get tons of views on every video they post, and a decent percentage of those views turn into sales. Clearly, they have an effective video marketing strategy. But what's the secret to their success? More importantly, how can you achieve similar results?  
It's simple: Stop thinking about your goals, and start thinking about how you can help clients achieve theirs.
To put it another way, the big secret is that video marketing isn't about you. Clients don't buy from you because they want to bump up your sales numbers. They don't know or care about your marketing goals. They come to your content with one simple question in mind: how can this help me? If the video isn't relevant, useful, or interesting to the customer, they won't watch it. Marketing strategies that succeed are all about your clients. 
Make Client Success Your Mission
At its core, a video marketing strategy is really simple. You want to find out what matters to your clients–or people who might become clients–then help them achieve it. That's it. Buffer took this idea and used it to build a huge audience through blogging. You can do the same with video.
The social media scheduling and publishing app, Buffer, has structured its entire marketing strategy around helping the client succeed. When they first launched in 2011, Buffer wasn't the social media game-changer they are today. In fact, they weren't even newsworthy.
Co-founder and CMO, Leo Widrich wrote: "I tried restlessly to do one thing: get the top tech news sites to do a write-up about our newly launched app. It didn't work out at all. Pitch after pitch I emailed got no reply or a short "no." Not a single tech blog was interested in covering us."
So Buffer set out to promote the product themselves. Did they create a bunch of videos about how awesome Buffer was? Nope. Did they write a bunch of blog posts about Buffer features? Also no. Instead, they started sharing tips about how to use Twitter. 
Why? Because Buffer's target audience was social media managers and others who relied on the Twitter platform. Sharing information that helped those people do their jobs helped build their authority in the social media space. As they started to gain traction, their audience grew, and their focus expanded. They started creating content about other social platforms, and eventually expanded to include life hacks and tips on writing, business, and customer happiness. 
Focusing on customer needs worked for them—in 2019 alone, more than one million people created Buffer accounts—and it can work for you.
A Client-Focused Video Marketing Strategy Can Work For You
To start building an effective video marketing strategy, focus on the customer first. Find out: 
What they're interested in

What problems they have

What topics or tools they need to know about
If you're already well-established, you should be able to answer these questions about your existing customers or clients. But if you're just starting out, you might have to use your imagination and adjust along the way. 
In most cases, the most effective videos aren't specifically about your product or service. Instead, they focus on something that interests your customers and makes their lives better. 
This video on recording great audio from home is a perfect example. Wistia is a video hosting app. They're not a podcasting platform and they don't make audio equipment. But this video is relevant to their audience because a certain percentage of them are podcasters. Those that aren't might still want to record great audio for a work presentation or just explore something new.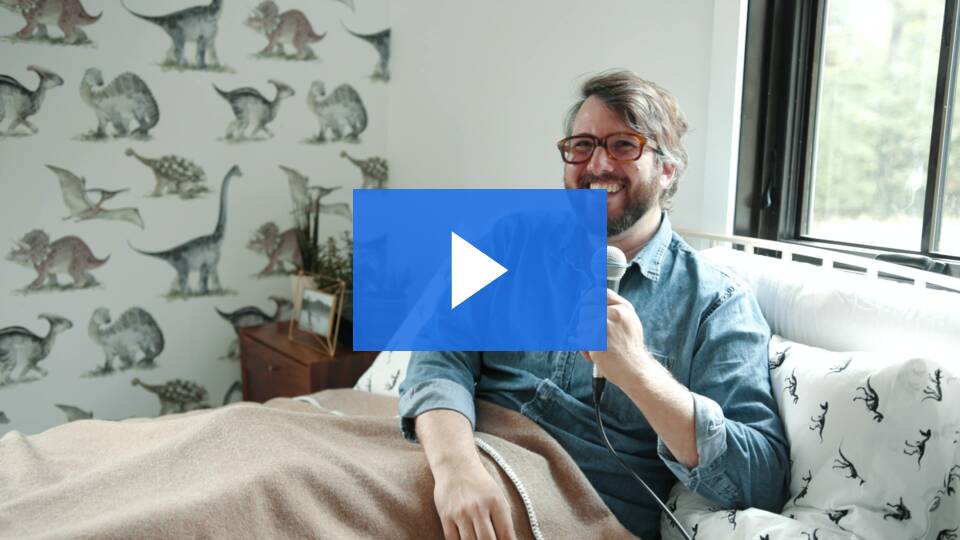 The focus is on helping the customer, not on selling Wistia's services. In fact, the only time the video even mentions Wistia is at the beginning when the presenter introduces himself as Adam from Wistia.
This client-focused strategy is why Salesforce created their series The Inflection Point. Each video shares stories and insights from successful CEOs. The content is about these people and their businesses, not about Salesforce. 
Some viewers might be turned off by the short promo at the beginning of each video, but not if they're promised valuable content after the commercial. 
Use Video Content to Build a Community
The best video marketing content doesn't just inform or entertain. It helps you build a community of people who share your philosophy or interests. These people are likely to become loyal customers because you've built a bond that goes beyond a simple transaction. 
It's why we write blog posts about animated film festivals like Annecy 2021 and animation styles like motion capture that we don't even offer. We're interested in the process and artistry of animation, and we think many of our clients will be too. 
Of course, the team at IdeaRocket has decades of animation experience. As an employee-owned company, we care intensely about every project we work on. But we know it's not about us. It's about you and your clients. 
We want your video to look great, but more importantly, we want you to succeed. If you look awesome (win), we look awesome (win).
If you need help launching your message into orbit with an effective video marketing strategy, reach out. The video marketing experts at IdeaRocket are here to help you succeed.