Most companies have branding guidelines: documents that specify typefaces, color palettes, and graphic design rules for creating marketing collateral. But it is shocking how many businesses still have not developed video branding guidelines.
If your company is creating video to communicate with your customers, prospects, partners, or employees, and you don't have video branding guidelines, chances are your videos are not expressing your brand in a way that is seamless with the rest of your communications. Given how powerful and popular video is, straying from your identity in such an immersive medium can weaken your brand experience considerably.
Plus, brand guidelines help video service providers like IdeaRocket create videos that meet your needs and fit your brand. Documenting your brand guidelines means your video project is likely to run more smoothly.
So what do you need to put in your brand guidelines?
Your Graphic Identity
This is the easy part because if you have a brand style book at all, it has already been defined:
What are your typefaces?

What are your colors?

Are there additional graphic elements that are part of your brand, such as quote boxes, framing devices, or underlining devices?

Is there a style or feel to your brand? Are you modernist and sleek, or classical and elaborate?

Do you have a standard treatment for photographs. For example: desaturated, lightly tinted, or duotone?
You might have to modify your existing style to work for video. A typeface that works for print might be difficult to read on a video screen, for example. Or a desaturated style might make your Instagram image stand out, but make your videos feel too stark. Use your existing guidelines as a starting point, but don't let your video branding guidelines be constrained by them.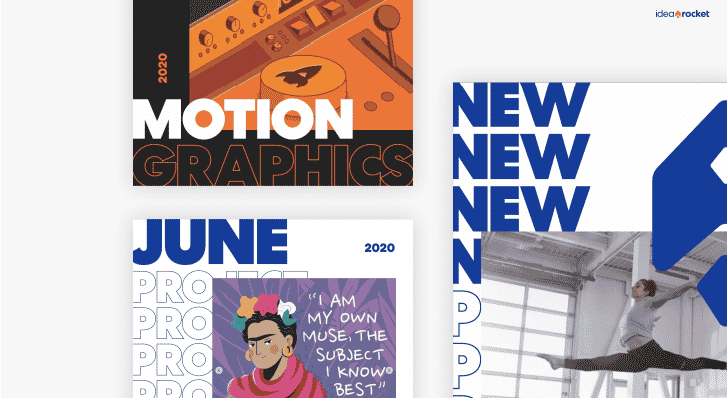 Your Brand Voice And Personality
Your brand voice and personality might already be covered in your Brand Book, but since video is more of a story-telling format, video-makers will welcome a fuller definition. 
Start with whether your brand voice is casual, formal or something in between. Is it funny or serious? Even if "funny" isn't one of your brand words, you should define what your brand's sense of humor looks like. Are you comfortable with puns, sarcasm, snark, situational humor or none of the above? 
Next, think about how you want to relate to your customers. Do you want them to see you knowledgeable, articulate, plain-spoken, authoritative? Are you primarily entertaining them, or informing them? What is your brand's attitude to the problems you solve? 
Define Your Footage For Reuse
You shouldn't have to recreate logos, bumpers and other branding elements from scratch every time you make a video. Save these and reuse them to create brand consistency across your videos. Your branding guidelines should list reusable footage elements and where they can be found. Reusable footage might include:
Bumpers: footage at the head or tail of the video identifying your brand.

Logo animation: an animation that builds your logo onto the screen.

Lower thirds: a text treatment (and sometimes) background for titles identifying a speaker on screen.
If you don't already have these, make them and store them in a safe place. 
Select Your Audio For Reuse
Audio is one thing that is probably not defined in your current brand book, but it definitely should be included in your video branding guidelines.
What music can be used? You don't necessarily need a jingle, but you might want to define an orchestral approach or a mood that aligns with your brand style.

Do you have a theme song or jingle? Some companies pre-purchase music, licensing it for their exclusive use, and make it available to their video-makers.

Are there any branded sound effects that might liven up transitions or your logo build? Think of the musical note and static that you hear when you see the HBO bumper. It is probably a bigger part of the HBO brand than the visuals onscreen are.
Casting Guidelines
Video providers may need to hire actors to be spokespeople or to represent your customers or employees. It's a good idea to define what your expectations are. Should they try to recreate the demographics of your buyers? Is there a level of diversity they should strive to meet? Define these issues up front so your video meets your needs.
If your videos use voice-overs, define the criteria you use to choose the right artist. You might consider age, gender, attitude, and accent.
Animated Character Guidelines
In the animation world, we don't hold castings, but we do depict humans. Is there a style of character that is on-brand or not on-brand? Be careful about being too prescriptive here: if you define only one character style it may lock you into a single provider or price point that might not always make sense for you.
Consider the differences between the character designs below. Both represent the IdeaRocket brand. The ones on the left are from our Founder's Story. The ones on the right from the Kite video. Even though the styles are different, both feel like IdeaRocket designs.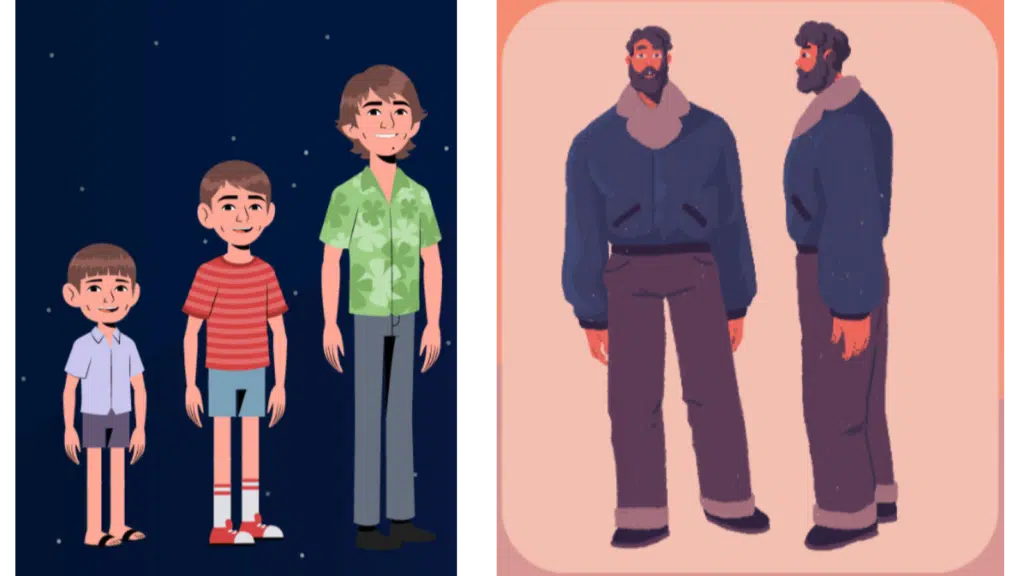 Animation Styles
Is there a particular animation style that fits your brand perfectly? Are there animation approaches that are just inherently wrong? Mention that in your brand guidelines. Here are the styles of animation available:
Motion Graphics

(very limited or no character animation)

2d Character

(drawn, or traditional style)

2d Character (vectorized, or puppet style)

Stop-motion
What video formats and tech specs do you need?
The format of your video will depend on how you plan to use it. Include acceptable technical specifications for different video types in your brand guidelines. You might want to consider. 
Web:

720p is usually an adequate resolution for nearly all web uses.

Events:

If your video will be projected on a large screen, you'll need a higher resolution. At minimum, you'll need 1080p, but if your venue has the right screening capabilities you might be able to use

4K video

for even higher quality.

Trade shows and in-person demonstrations:

Usually these take a digital file.

Internal and Broadcast TV:

Ask the broadcasting outlet if they need any special information included in your video. 
Some broadcasters require a slate—a sequence with information about the video including title, duration, and product. They might also ask for a 2-pop—an audio tone that helps sync sound and picture. Both slates and 2-pops are included at the beginning of a video. Don't worry if you've never heard of these, your video provider can help.
For each of these end-uses, you should define the following technical specifications:
Resolution, such as 720p, 1080p, or higher

File format, such as Quicktime or WMV

Codec

, such as .H264 or ProRes 444

Audio specifications, such as 48Khz Stereo

File-naming convention
Also, if you expect working files to accompany all video deliveries, you should say so. This is not a trivial request for most video providers, and might well incur overages if it is not defined in your contract scope.
Digital Distribution Guidelines
Your branding guidelines aren't the place to lay out a full video distribution strategy, but there are some questions you should answer up front. For example, who will choose thumbnails. Do you expect the video creator to do this, or will you choose it yourself? 
Do you have an international audience that requires translations? If so, define how that should be done: with .SRT files, subtitle burn-ins, or dubbing.
Do's and Don'ts
Brand books often have a do's and don'ts section, where they cite examples of practices that are on-brand or off-brand. Like this, for instance: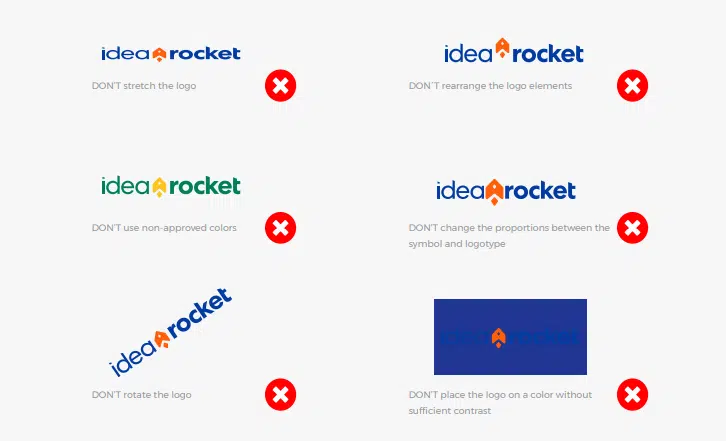 It's a good idea to include what you do and don't want to see in your video branding guidelines too. For example, how do you feel about stock footage? Is canned laughter okay? Do you never-ever-ever want to see generic stock footage in your b-rolls? Say so!
Protect Your Brand
Don't forget the point of a brand! Brands differentiate the customer's experience of your company from that provided by your competitors. It's possible to get too specific and choke off any creative expression that might differentiate your company from the pack. 
If you define the tools your video-makers can use too tightly and strictly, if you limit their palette too dramatically, you just might end up with something that looks and feels exactly like everyone else–which is not what you are trying to achieve.
If you are interested in developing video branding guidelines for your company, or if you would like to make some animation for business, we would be glad to help! Contact our video experts.