Keeping up with the latest social media platforms, formats, and fads can feel like a full-time job.  It's easy to get overwhelmed and lose sight of the role social media video should play in your video marketing strategy. 
If only there was a handy guide that could help you understand the state of social media video in 2021 so you can make smart decisions about how to use it to achieve your marketing goals… 
Read on for a glimpse at the state of social media video in 2021 and how it's likely to evolve over the coming months. These insights will give you the knowledge you need to make informed decisions about how social media fits into your video marketing strategy. 
Why Social Media Video Still Matters in 2021
First does social media live up to the hype?  Does it actually help sell products and services, or does it just offer distraction for people waiting in line at the grocery store? 
While posting a video to social media may not result in an immediate sale, it does help increase brand awareness and build connections with potential customers. 
Even if you're already sharing video through email, your website, or TV commercials, social videos can increase your potential viewership. 
Your website may attract hundreds or even thousands of visitors per month. Your email list may reach a few thousand more. Even if you buy an ad during the Super Bowl, your potential audience tops out around 100 million. Meanwhile, Facebook has 2.8 billion monthly active users. TikTok, the newest platform to make it big, has around 700 million. 
People on these platforms love video. On Facebook, video posts offer the highest average engagement rate. Of course, liking a post isn't the same as clicking the buy button. However, 53% of consumers say they've engaged with a brand after watching a social media video. 
The events of 2020 increased opportunities for video marketers to find engaged audiences on social media. Stay-at-home orders meant people spent less time socializing in person and more time online. They're looking for distraction and a sense of connection, two things that social media video is especially qualified to provide. 
Social media platforms know this, which is why they've poured millions into building and enhancing their video capabilities.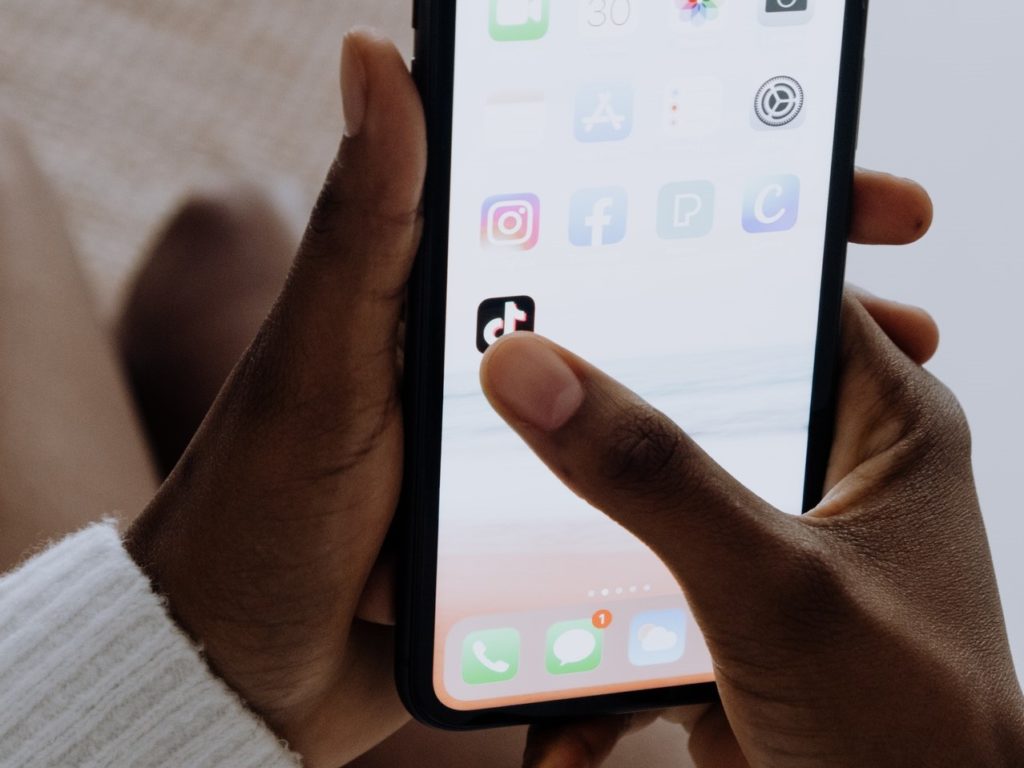 TikTok: Rising
TikTok blasted through the chaos of 2020 like a shooting star through the night sky. Launched in China in 2016, the short-video sharing app achieved world-wide reach after merging with the Musical.ly app in 2018. As the app grew, it drew attention from brands, celebrities, and even then President Trump. He moved to ban TikTok and force a sale of it's US interests based on data privacy concerns. 
Trump backed off, but TikTok is still making headlines. India did ban the app, resulting in layoffs of some workers in the country. From dance challenges to branded content, it seems people can't get enough of the TikTok drama. 
Their monthly consumption per user grew 94.1% year-over-year in the United States. Most social apps grew just 11% over the same timespan. With such an engaged audience, TikTok is drawing marketer attention. They recently announced an advertising partnership with WPP, the holding company that owns Ogilvy, MediaCom and other ad agencies. 
Meanwhile, paid advertising on TikTok is still in its infancy. They currently offer five options for paid advertising: 
In-feed video ads – similar to in-feed ads on any platform, they appear in user's news feed

Branded Hashtag challenge – invites users to videotape themselves doing a specific action and using a specified hashtag

Brand takeover – a full-screen video that covers the screen when a user first opens the app

TopView ads – full-screen ads that play sometime after app startup

Branded effects – custom stickers, lenses, or filters that can be added to videos. 
Brands may also create their own channel like any other user. Because audiences are so engaged, a well-crafted video may achieve wide reach organically. Keep in mind that TikTok videos tend to be short, snappy, and informal. Don't just repurpose videos from your other channels for use here. 
Influencers also play a major role on TikTok. Partnering with micro-influencers is one way that brands can speed up the learning curve for this developing app. 
Instagram Reels: Expanding
Instagram has included in-stream video and stories for years. In 2018, it introduced IGTV, a longer-form video sharing platform. Then, in response to TikTok's meteoric rise, it introduced Instagram Reels. These shorter form videos have their own tab in the Instagram app but can be shared to your feed. 
Of course, each of these channels offers opportunities for both organic and paid advertisements. Influencers can play a role here too. For video marketers, the question is not: should I share videos on Instagram? It's: where should I share videos on Instagram. 
Here are some points to keep in mind as you decide: 
Stories is one of the few places on Instagram where brands can include links (as long as their account is verified or has 10,000+ followers)

Only people who already follow you (or visit your profile) will see in-feed videos.

IGTV videos can be up to an hour long, while in-feed videos must be 60 seconds or less. 

Different channels require different aspect ratios, so make sure your video is optimized for the right placement. 
Now that Instagram is owned by Facebook, advertising is coordinated across platforms. So you can create video ads through Facebook Ads Manager that display in any or all of the Instagram placements as well as on Facebook.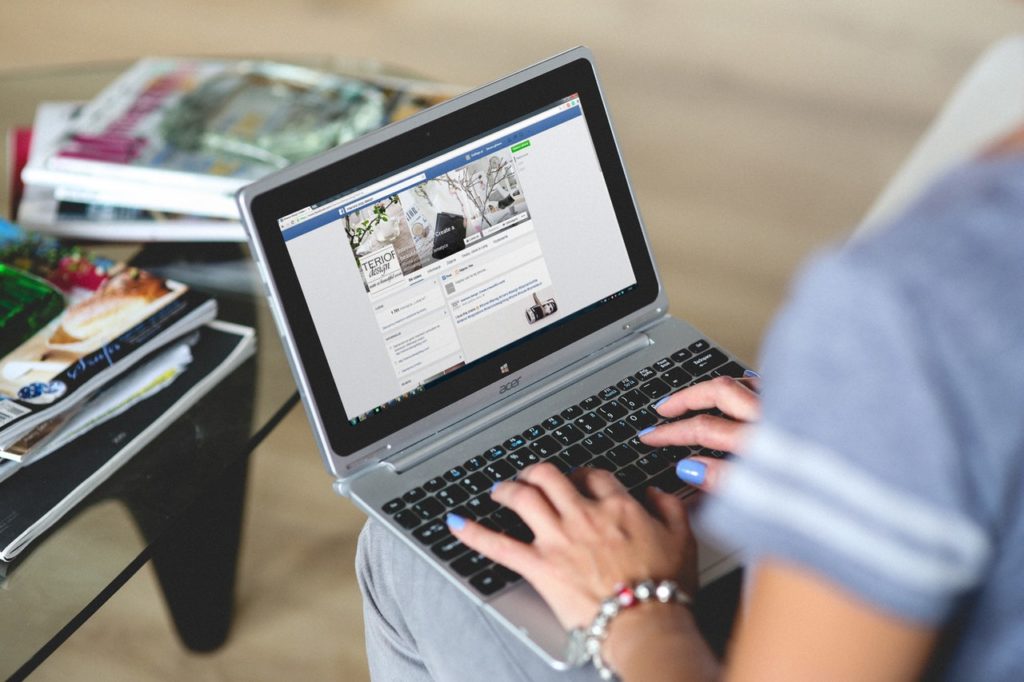 Facebook: Maintaining
Facebook is the elephant in the room, the 800-pound gorilla. Pick your favorite large animal metaphor. The point is, Facebook is huge. It has the most users of any social media site and those users love video. 
Many brands have complained about the ongoing drop in organic reach on Facebook. Video is one way to get your posts in front of more people. Reach is slightly higher with video. This might be because Facebook is prioritizing video or because people just like video better. It's hard to say. What we do know is that video ads garner more clicks on Facebook, according to almost 60% of marketers. 
One lesser-known Facebook video channel is Facebook Watch. Launched in 2017, this video-on-demand service hosts both short and long-form videos along with series and news programs. Although it has about 1.25 billion monthly video-viewers, there is still some confusion over what this platform actually is. Many Facebook users have no idea it exists. 
Fortunately, it doesn't take any extra work to get your videos on Facebook Watch. Any video uploaded from a page (rather than a personal profile) could show up there. You don't have to do anything special. 
What about the other platforms?
These days, every social media platform includes both organic video and paid video ads. Beyond the three major players, you may find smaller audiences, but each can help you reach a unique audience. 
Fast facts about Twitter, Pinterest, Reddit, LinkedIn, and Snapchat: 
Twitter reports a

95% increase

in daily video views on their platform over the 18 months ending Dec 2019. 

Tweets with videos are

6 times

more likely to be retweeted than those with photos. 

Reddit has

430 million active users

, that's more than Pinterest or Twitter. 

Audiences on Reddit  naturally divide themselves by area of interest, known as subreddits, which can help target your marketing. 
Choose your platforms based on where your audience is. Twitter users tend to be more political. LinkedIn users are more business oriented. Pinterest is the home base for aspirational marketing and lifestyle content. Reddit has something for everyone, but is dominated by people under 30. Snapchat skews even younger. 
The takeaway for 2021
In short, social media video is an essential part of your 2021 video marketing strategy. While you don't have to chase every new fad, you should experiment with how video can help you engage audiences on these platforms. 
Of course, it all starts with authentic and engaging video content. The video marketing experts at IdeaRocket can help you craft videos for social media and beyond. Contact our team to get started.