Some things are just better together. Peanut butter and jelly, movies and popcorn, video and marketing automation. If you're looking for ways to nurture and qualify leads, marketing automation is a powerful tool. Adding video to the mix is like adding an extra shot of espresso to your coffee. The effects are invigorating. 
Whether you want to add video to your existing marketing automation strategy, or you're starting from scratch, this guide will help put this power couple to work for you.
What is Video Marketing Automation?
We all know what video is. So let's jump right to the term that might be less familiar. Marketing automation is a way of using software to automatically nurture leads at each stage of their buyer journey. 
For example, imagine a visitor to your website downloads your free Guide to Video Marketing. Your marketing automation software might put them on the "Marketing and Business" list. It will send them emails at regular intervals with information of interest to people in marketing and business. It won't send emails about the animation industry because the lead hasn't shown interest in animation.
How you use marketing automation depends on your goals. You might be trying to generate new leads, nurture the leads you have, or grade your leads based on their level of engagement. Whatever your goals, automating the nurturing process allows you to scale your marketing efforts. You can reach more people, more efficiently. Most importantly, you reach the right people. That means a lead might get fewer emails from you, but the ones they receive are relevant. 
Why Combine Video and Marketing Animation
We're willing to admit a slight bias here, but we think video is one of the most powerful marketing tools available today. And you don't have to take our word for it. The Social Video Trends: Consumer Insights for 2020 report revealed that 93% of businesses say they landed a new customer by posting a video on social media. From the customer perspective, videos are the number one way they discover brands they later purchase from. 
So if you have a powerful tool at your disposal, why not use it everywhere you can? Integrating video into your marketing automation gives you more chances to put those high-converting videos in front of warm leads.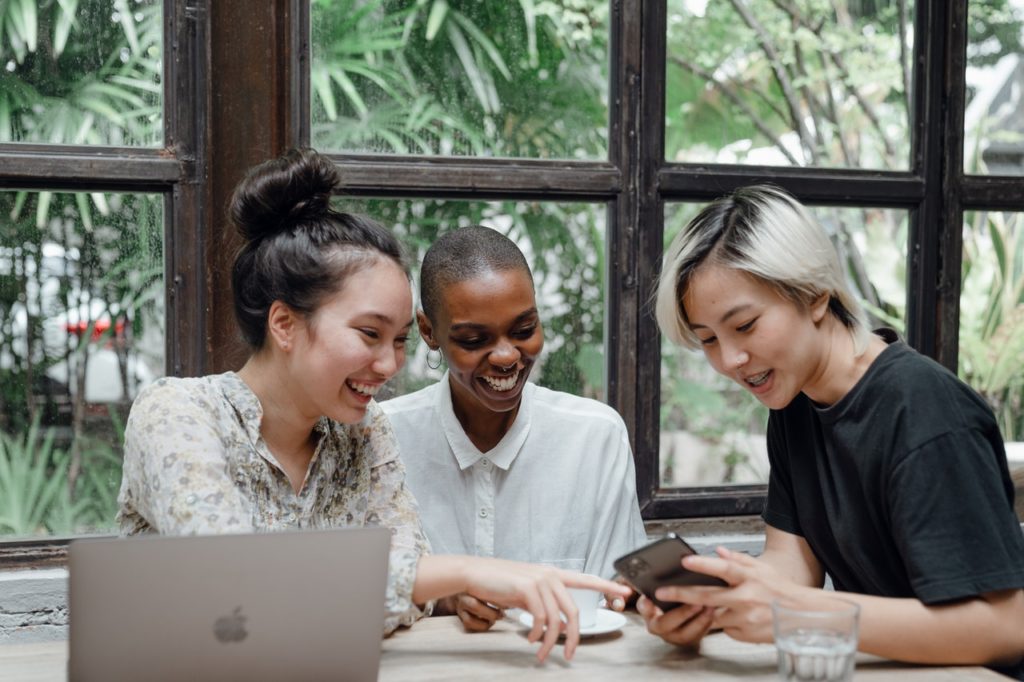 Top of Funnel: Using Video for Lead Generation
Video can be an effective lead generation tool when used at the top of your marketing funnel. Videos used in this way are called lead magnets, because they attract leads to your business. You can create special videos for this purpose or use ones you already have. Either way, you'll want to include a way to collect the viewer's contact information. You can do this by: 
Creating a "members only" playlist of videos that requires an email to access.

Including a form at the end of your video inviting viewers to share their email. 

Adding a pop-up during your video that leads to an email capture form. 

For a video series, releasing the first video publicly, then asking viewers to share their email to get the rest of the series sent directly to them. 
Webinars, explainer videos, and how-to videos all make great lead magnets, but viewers might not convert directly from this first video. If they did, we wouldn't need marketing automation. Instead they might opt into your email list and enter your marketing automation pipeline. Now you can start nurturing them. 
Of course, you could also use a white paper, newsletter, infographic, ebook, or other gated content as a lead magnet and save the videos for later. It all depends on what resources your ideal client is likely to see as most valuable. They're not going to give their email address away unless the content seems worth it. 
Using Video to Nurture Leads
Businesses can use marketing automation to make social media posts, create ad campaigns, or direct email sequences. Some have also found creative ways to combine video and marketing automation on other communication channels. 
Social Media Posts
This might not seem like marketing automation because you're not creating a unique social media post for each user. Instead, you're using what you know about your audience as a whole to automate some part of the social media posting process. This might mean using tools like Scoop.it, DrumUp or BuzzSumo to find and share content from other sources. As users like, share and otherwise interact with these posts, you gather valuable information about them that you can use to nurture the lead. 
Ad Campaigns 
You might think of ads as an awareness strategy, but they're valuable for nurturing as well. Video ads remind users that you exist and retarget website visitors who went away without buying anything. Retargeting these leads with video ads is much easier with an automation strategy. You just load in your content and parameters. The software takes care of showing the right video to the right person based on their behavior. 
Email
Email is where marketing automation really shines. Incidentally, it's also one of the most effective ways to deliver video. Some sources say that just including the word "video" in your subject line can increase email open rates by 6%. 
Of course, you don't want to send the same video to everyone. The person who downloaded an ebook about Getting Started with Video Marketing probably isn't ready for a tutorial on how to use your video review tool. So rather than sending to everyone on your list, marketing automation will help you deliver the right video at the right time. 
Outside the (Chat) Box Solutions
Marketing automation has even made its way into chat with chat bots that automatically answer questions posed by website visitors. Stanley Tate, founder of Tate Law, has started using video in his chat bot with impressive results. 
His team added a chat bot to their homepage. It was loaded with pre-recorded videos that feel like a casual personal interaction. Depending on the questions asked and the videos watched, visitors might be invited to read a blog post or book a call. 
This simple switch, replacing text chat with video, improved Tate Law's conversion rate by 654%. 
"The whole video chatbot experience is also making the leads very comfortable early on," Tate said. "Many have given feedback that the whole experience mimics the feel of a video chat."
Lead Scoring and Automation
So the million-dollar question is: how do you tell when to send which video. This is where lead scoring comes in. Lead scoring assigns a score to each lead based on how they interact with your brand. So someone who watches your explainer video would have a lower score, meaning they're less likely to buy right now. Meanwhile, a viewer who replayed your tutorial video twice probably has a high score, they're read to buy now. 
You can map each video in your marketing library to a lead score. If you have different kinds of customers: B2B and B2C for example, you might fine-tune your marketing automation even further. Business decision makers might get one set of videos, while individual consumers get another. 
Of course, video marketing automation starts with quality video content. For help creating marketing videos to nurture your leads, contact the video marketing experts at IdeaRocket.