Videos are a great way to deliver training to employees. They help keep employees engaged with learning, can be shared easily, and support knowledge retention. The question is, how can you best organize and distribute your training videos? For many, the answer is with a learning management system, or LMS. 
But what is an LMS? How does it work? Most importantly, does your business really need one? 
What Is A Learning Management System? 
A learning management system is a software solution that helps you structure and track employee learning. It can include training videos, text, and assessments, all with the goal of up-skilling employees. Traditionally used as distance learning solutions for post-secondary education, LMS have become the go-to solution for employers who want to deliver a consistent training experience for employees. 
LMS are commonly used for: 
Onboarding

, to prepare new employees for their jobs.

Employee development

, to up-skill employees and update their knowledge.

Compliance training

, to meet health, safety, or other industry-mandated training requirements. 
In addition to training materials, many LMS have some built-in communication tools enabling employees to get help or offer support to fellow learners. This adds a layer of personalization and community that makes your videos even more powerful than they would be on their own. 
There are two broad models for LMS: Enterprise and Open Source. Enterprise LMS are fee-for-use systems that may charge a flat rate or calculate cost based on the number of users. These tend to come with more support and slicker interfaces. Open Source LMS are available for free online. Using one may require fairly sophisticated technical skills and a steep learning curve, but they require no financial investment. 
Do I Need An LMS?
Strictly speaking, you don't need an learning management system to deliver video training. It's possible to simply share a playlist of training videos and let employees guide themselves through the process. However, an LMS can make your training videos more powerful. Research by Brandon Hall Group found that 54% of companies that introduced an LMS or similar technology have seen a boost in productivity and engagement. 
A good LMS will let you keep track of which videos employees have watched. It will also allow you to include quizzes, read-more links, and other supplementary information. Some will even create customised lesson plans based on the needs of an individual employee. 
For example, imagine that all of your employees start their learning experience with an introductory video. When that video is over, the LMS serves up a quiz to check their understanding. Employees who demonstrate knowledge of safety procedures might move on to a video about reporting incidents, while employees who did not pass the safety procedures test get a video that dives deeper into safety concepts. 
The best LMS also include learner metrics. The system collects data on learner progress and goal attainment so you can make smart choices about what training to offer and how to spend your resources for the best return on investment. 
So if you want to know exactly where employees are in the training process, how much they understand, or how to improve your training, you probably need an LMS. 
Trackable Metrics
Your learning management system should provide you with metrics that track learners as they move through the training process. Each solution offers different metrics, and not all metrics are relevant to all businesses. However, there are a few that every business should be aware of. 
Course completions:

How many employees are making it all the way through your training process?

Total Time

: How long does it take employees to get through the course? 

Assessment scores: How are employees performing on quizzes and tests? 
These are just the most basic metrics available to you. Your LMS may also provide a list of most viewed courses, information on when a user last accessed the system, learning plan reports and more.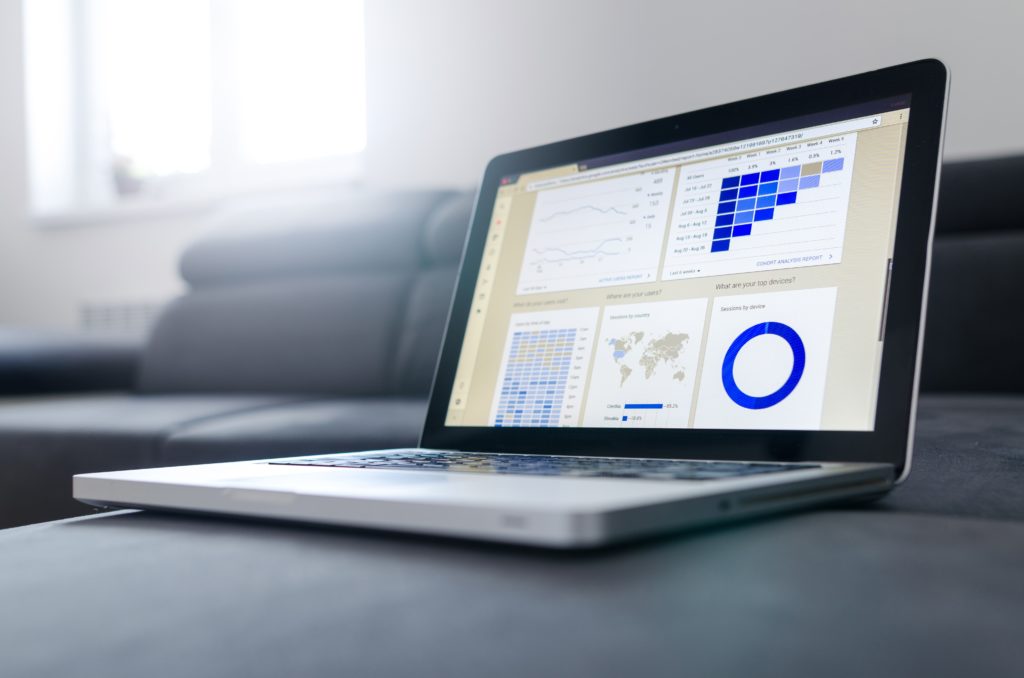 What To Consider When Choosing An LMS
Depending on who you ask, there are somewhere between 500 and 1,000 learning management systems on the market today. Some of those are industry specific, others are more or less a blank slate that can be adjusted to meet whatever need your business has. With so many options, choosing the right LMS for your business is no easy task.
The best place to start is by getting clear about what you're looking for in an LMS. These eight questions will help you identify the right software solution for your business: 
What goals will the LMS help you achieve? Be as specific as possible here. 

How many learners do you expect will use the system?

Does it need to be mobile friendly?

How much support do you need? 

Does your business have internal talent who can help manage the LMS?

What media do you expect the LMS to manage (video, audio, text, images, etc.)?

Will you create the media yourself or hire someone to do it? 

What is your budget?
Creating Video Content For Your LMS

Video is the backbone of many LMS. Lessons are built around short videos to help employees stay engaged as they quickly absorb new information. If you're creating videos to populate your LMS follow these simple guidelines: 
Start with a plan. Create a lesson plan that outlines exactly what you want employees to learn from the course. 
Break it up. Break each lesson into single concepts. If you're trying to present more than one or two concepts in each video, you're probably trying to do too much at once. Employees may get confused or miss vital information.  
Keep it simple. Short, simple videos will probably have a bigger impact than flashy (expensive) cinematic masterpieces. You want your employees to focus on the content, not on your amazing special effects. 
Focus on quality. Poor video or audio quality can distract learners. High quality videos will have the best effect. Make sure the audio is clear and understandable, and the resolution is appropriate for the platform. 
For help planning or creating video content for your LMS, contact the video experts at IdeaRocket.