On August 16, 2019 the world lost one of the great artists and animators of our time. Best known for his work as the animation director for Who Framed Roger Rabbit, Richard Williams also taught a generation of animators with his book The Animator's Survival Kit and related master classes. 
IdeaRocket Creative Director and Founder William Gadea took one of those classes years ago and had this to say about his experience: "I was familiar with a lot of the material he talked about from his book, but what was priceless was experiencing his energy, enthusiasm and curiosity first hand. I think that's an underrated part of what a teacher can give students."
Related: Best Animation, Film Production Books – IdeaRocket Picks
You don't have to be an animator to learn from the life and work of Richard Williams. He had lessons for each of us. Here are three lessons Richard Willams taught, not just by presenting them to students, but by living them himself. 
1. Focus On The Basics
Richard Williams was an artist for almost his entire life. Born in Toronto, Ontario, he had started to earn his living as a commercial artist before he even completed his degree at Ontario College of Art. In his twenties he lived and painted in Spain. It was around that time that he started thinking seriously about animation. 
While animating television commercials in England, he managed to self-finance a half-hour project called The Little Island. It brought him several awards and a realization: while his drafting skills were pretty good, he didn't know enough about movement.
After two decades working in the field and practicing with some of the most well-respected animators of his era, Williams still didn't feel as though he'd unlocked everything animation was capable of.
He focused on the basics – drawing, timing, spacing – practicing over and over until he fully grasped them. He taught students the same way and often lamented the lack of drawing skills he saw among some junior animators. 
"Animation," he wrote, "is just doing a lot of simple things – one at a time!"
Williams was well into his fifth decade as an animator before he believed that he'd finally learned to properly integrate drawing and movement.
Learn from Williams by focusing on the basics of your craft. What are the foundational skills you need to succeed? How can you improve them?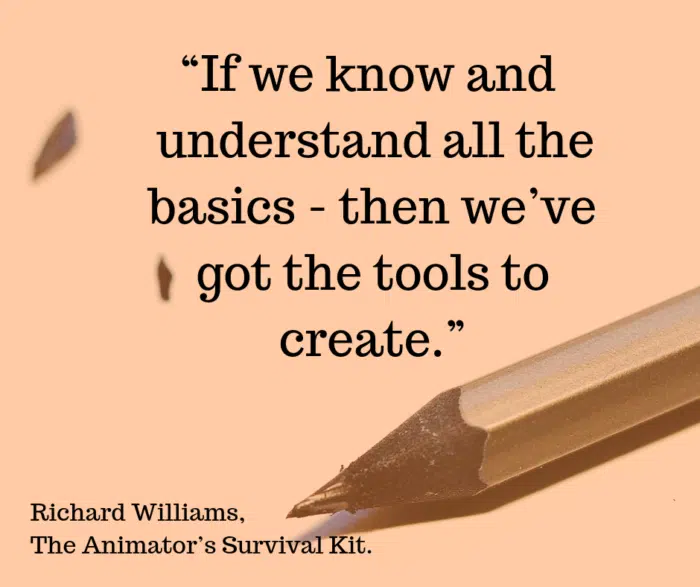 2. Hire People Who Are Better Than You, And Learn From Them

"One thing that was unusual about Richard Williams is that he hired his own mentors – some of the greatest artists in animation like Milt Kahl and Art Babbitt," Gadea said. "He hired to learn, which is one thing I've tried to take from him."
Williams never stopped learning from the masters. In 1967, he wrote a glowing fan letter to Milt Kahl, directing animator for Disney's The Jungle Book. Kahl invited him out to the studio to learn from him and his accomplished colleagues. From then on, Williams made regular trips to Disney's studio. 
He even convinced Ken Harris to travel to England, where Williams had successful animation studio, and pass on some of his knowledge. Ken Harris was responsible for some of Bug's Bunny's more memorable adventures. 
Related: Two Types Of Walk Cycles: A Study Of Richard Williams
Harris was just the first in a long line of experts that Williams surrounded himself with. Williams asked endless questions. He sought out critiques. He even hired then eighty-three-year-old Grim Natwick, animator of Snow White in Snow White and the Seven Dwarfs, to be his live-in tutor.
The list of Williams mentors reads like a who's who of animation. He found the most talented, experienced, and skilled people he could, and he learned from them. 
Learning from the masters of animation meant that Williams had to develop a thick skin. Here he was, an award-winning animator with a studio of his own. Williams could have easily developed an ego, and insisted that he had learned all there was to learn. 
Not Williams. He took criticism well. In fact, he actively sought out opportunities to have his work reviewed by these titans of the art form. In The Animator's Survival Kit he relays several stories of how these men complimented his drawing skills while pointing out the flaws in his animations.
Learn from Williams by seeking out the expert in your craft and working with them. Study under them if you can. Hire them if that's the most reliable way to maintain a relationship with them. The lessons you can learn are priceless.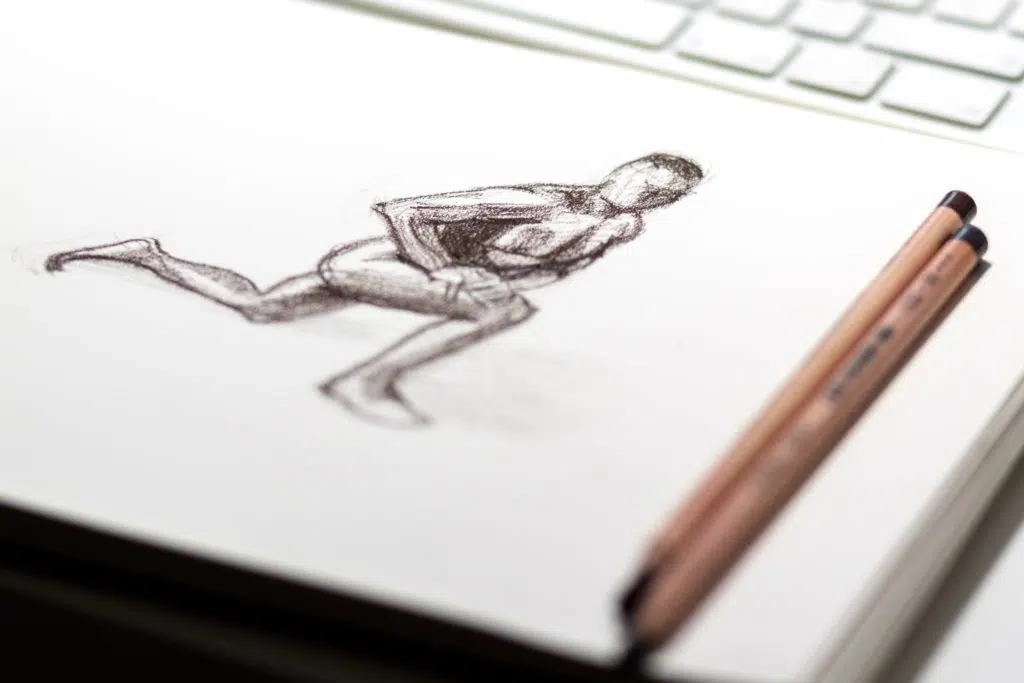 3. Never Stop Creating
At the time of his death, Williams had already invested years into a passion project. In interviews, he joked that the working title of the piece was "Will I Live to Finish It?" He intended it to be a feature-length animation based on the play Lysistrata by Aristophanes. 
Prologue, the opening section of Williams' final, incomplete work, was nominated for both an Oscar and a BAFTA in 2016. Williams continued working on Lysistrata until his death. 
He never stopped creating, never stopped learning, and thanks to The Animator's Survival Kit in print, eBook and DVD formats, he'll never stop teaching. 
Learn from Williams by working every day toward the realisation of your goals. Although you may not complete every task you set for yourself, you'll learn something along the way. And, who knows, you might even win an award or two. 
"I think we've heard a lot about Richard Williams' contributions as an animator, in these last days – and the contributions were profound," Gadea said. "But what I don't think we've heard enough of is his contributions as an animation educator. He cared a lot about receiving the tradition and passing it on, and that's exactly what he did."