We asked industry leaders to weigh in with the best animation books and film production books they keep on their bookshelves. This list includes the how-to's, memoirs, and non-fiction text they've turned to throughout their careers.
Here's our favorite suggestions, along with picks from the IdeaRocket team: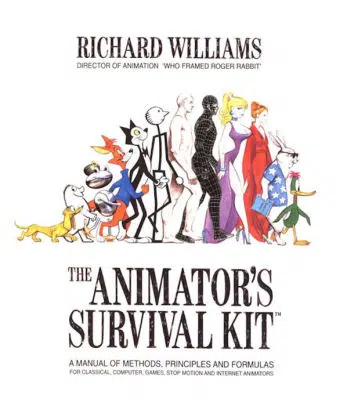 Author: Richard Williams
About the book: Animator's Survival Kit is considered one of the "definitive books" on animation principles. Author Richard Williams is a veteran animator best known for his work on the classic film "Who Framed Roger Rabbit?"
The industry perspective: When I went to the Annecy animation festival with a film I made way back in 2003, and I took a class there with Richard Williams. He told a lot of the stories from his book, and he is a great storyteller in real life, too. What I love about Animator's Survival Kit is how practical it is. He digs right into how it's done, but he does it in a really inspiring way that makes you want to experiment and investigate. He has a classic bit about the difference between male and female walks that I pretty much lifted wholesale when I used to teach animation. Also, his teaching has subtlety. He does the walk cycle a bit differently than everybody else. (I wrote a blog post about it!)
– William Gadea, founder and creative director, IdeaRocket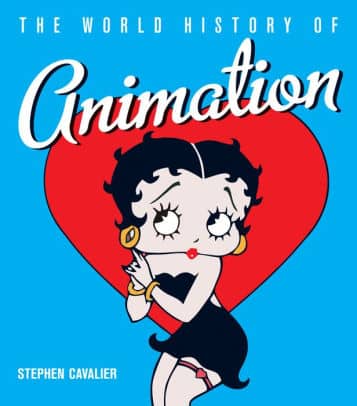 Author: Stephen Cavalier
About the book: Maybe not a bedtime read, but definitely an essential book for any animation enthusiast. This book details nearly a century of developing animation history and technique, touching on the major trends and cultural shifts that shape the way animation is practiced today. For a closer look at the history of explainer video animation, check out our rundown here.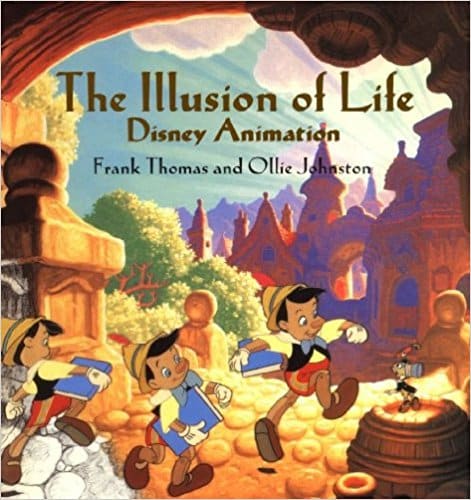 Author: Frank Thomas and Ollie Johnston
About the book: "The Illusion of Life" dives into the history and development of Disney animation, and how the industry-defining company crafted their own unique style of art, narrative, and storytelling. The book is hailed as an animation classic, but be warned — the book has been out-of-print since 1986, so it may be harder to find.
The industry perspective: The one thing that hit me hard about reading "The Illusion of Life" was where the authors described when they knew they were on the right track with animation. They had just finished production on "Bambi" and were sitting in the audience of a test screening. When Bambi's mother died and the audience broke into tears, they had a big revelation. The audience was responding to the emotion of the scenes and had forgotten that they were empathizing with not only talking animals, but with drawings of talking animals. This taught me a lot about what my goals and purpose should be with animation: to get the audience to empathize with the characters on screen, to connect with them.
– Scott Strong, Production Lead, IdeaRocket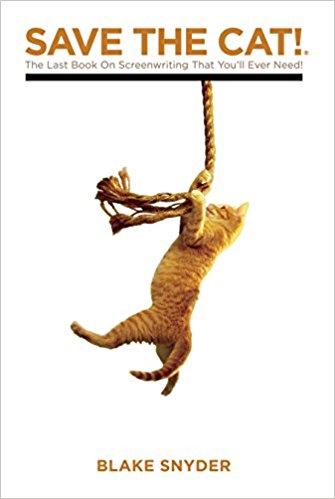 Author: Blake Snyder
About the book: If you're looking to improve your video narrative, "Save the Cat" can provide you with everything you need to know about creating a script that sticks. (You can get started with our free video script template, too!)
The industry perspective: One of the most important books for story in film is "Save the Cat" by Blake Snyder, which provides the typical structure of almost any movie script. Before he passed, he also published to sequels which I'd recommend highly as well – "Save the Cat Strikes Back" and "Save the Cat Goes to the Movies"
– Brian Shell, writer, PassionHero.com
Rebel without a Crew: Or How a 23-Year-Old Filmmaker With $7,000 Became a Hollywood Player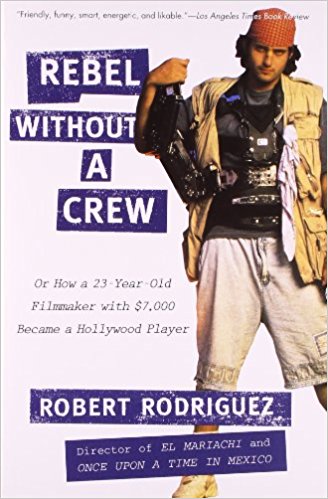 Author: Robert Rodriguez
About the book: If you're looking for a dose of inspiration, "Rebel Without a Crew" will take you there. Author, screenwriter and famous director Robert Rodriguez tells all on overcoming challenges as a young filmmaker on a budget, and how he brought some of his most famous movies to life. This book is both a learning experience, as well as a first-person view of the film business.
The industry perspective: It's by far the most inspirational filmmaking book I've ever read. It details the story of how Robert managed to make his first film with a budget of only $7,000. This film went on to launch his career and allow him to direct films like "Spy Kids" and "Sin City." It teaches you everything you need to know about production, directing and screenwriting. It's also massively motivating. I can thank it personally for kick starting my film career.
– Sean Baran, production assistant and lead writer, FilmToolKit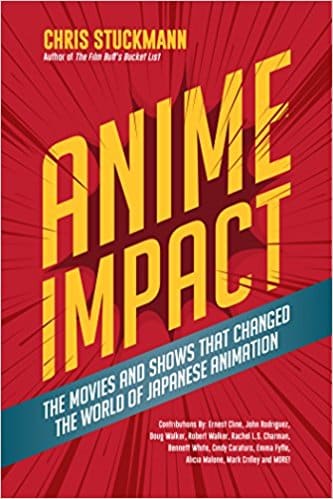 Author: Chris Stuckman
About the book: This book is a fairly new title to hit the market (it was released in April 2018.) This book dives into the history of anime, and the cultural impact the art form has inspired.
The industry perspective: Many books on anime simply offer a list of "essential titles" and recommendations. Anime Impact goes deeper by showcasing the many voices of anime's biggest fans. You'll find many distinct stories that only each specific writer could tell, all painting a fun and surprisingly touching portrait of the true impact of anime over multiple generations.
– Chelsea Kidd, Mango Media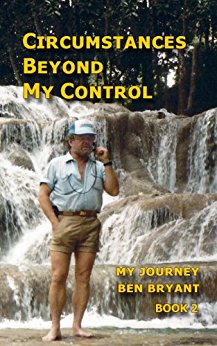 Author: Ben Bryant
About the book: Veteran freelance producer Ben Bryant takes a hilarious look at life in film, sharing practical advice, and anecdotes along the way.
In his own words: During my twenty plus years as a producer and First Assistant Director I often found myself in social situations – both with fellow film professionals and "civilians" – recounting bizarre or otherwise interesting and funny tales of my adventures in production.  There is a lot of talk in this book about members of film crews. The most satisfying and fun aspect of working as a producer and assistant director has been the camaraderie and relationships with the people on the crews.
– Ben Bryant, author, "Circumstances Beyond My Control"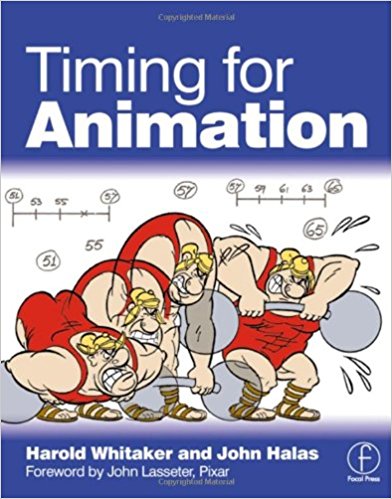 Author: Harold Whitaker and John Halas
About the book: Think of this book as your go-to for traditional animation technique. How does timing play a role in creating effective animated stories? This how-to text breaks down timing fundamentals, with tips on how to improve technique. For more on the power of timing, check out our breakdown here.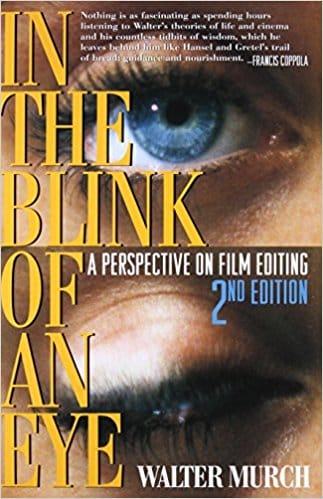 Author: Walter Murch
About the book: A must-have for those interested in the art and science of film editing, how it works, and how to use edition to tell a compelling story.
The industry perspective: Editing is unique; it's the only discipline in filmmaking that never existed before film came around, and it's what makes movies work. Oscar-winning editor Walter Murch spins fascinating theories on how editing and cinema relate to our nighttime dreams, and provides important practical advice. It's a must for anyone looking to make the most of those wonderful creative trances we fall into.
– Adam Bertocci, filmmaker
Do you have a book you think should make the list? Let us know on Facebook, Twitter, or LinkedIn!