Have some visual content lying dormant on your desktop? Ready to go a step beyond the mundane? There are several video-creation platforms on the web that can put existing content to work, as well as editing software and video management utilities that can optimize your in-house produced videos' look and reach.
We'll start with cloud-based platforms that allow users to combine photos, video clips and music to make budget-friendly videos that resonate with customers and prospects. These platforms are easy to use and have the ability to upload finished works to social media.
Now you might think that since IdeaRocket creates premium-quality customized videos, we wouldn't want you to know about these lower-cost tools. But the truth is, not every video objective justifies a significant investment. If you have the time to work an online animation maker and a professional, bespoke solution is not right for you, these sites might fit the bill.
Animoto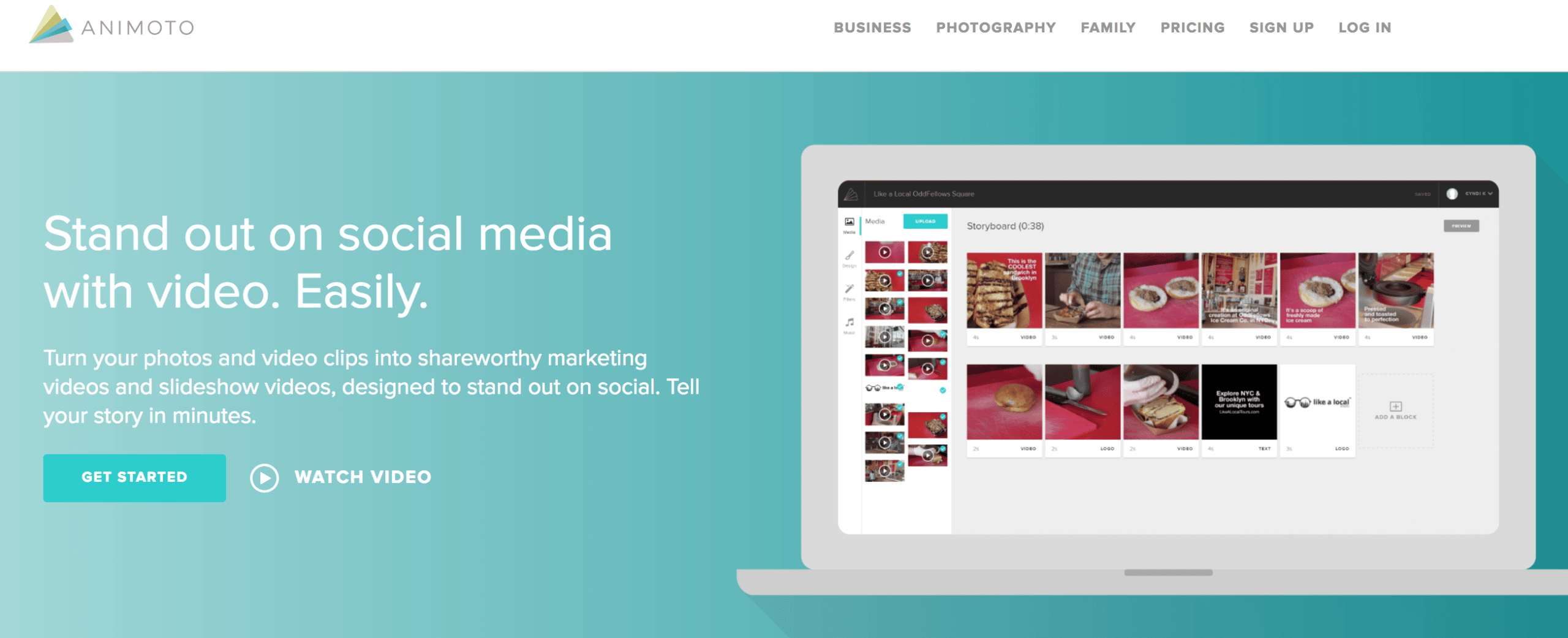 Launched in 2006, Animoto operates with a simple mantra: "Make great videos. Easily." It's a tagline that seems to resonate, as the platform has an estimated 20 million registered users, which range from individuals looking to make quick, fun, personal videos to show on their Facebook pages to businesses promoting their products and services.
Animoto offers a wide variety of features in its "Professional" and "Business" categories, some of which include: HD 1080p video; landscape + square formats; 2,000+ commercially licensed music tracks; 30+ pre-built storyboards; and color customization and font library. Cassie Galasetti, co-founder of Social Sidekick Media, Branding & Public Relations out of Red Bank, NJ, puts these features to good use when creating videos for her agency and its clients.
Galasetti finds the landscape or square formats helpful, using the former for YouTube posts and the latter for clients' Instagram and Facebook accounts.
The pre-built storyboards, essentially templates in which to place content, make client videos easy. "They have real estate storyboards, for instance, which we use and then just swap out our clients' content with the placeholder content in the storyboard," says Galasetti.
Another plus for Galasetti is the commercially licensed music Animoto offers, which can be used in client videos posted on Facebook, Instagram and YouTube without fear of the video being removed for copyright infringement.  One minus, says Galasetti, is the lack of a mobile app for its Marketing Video Builder product, which is geared toward small businesses.
For pricing, Animoto offers three tiers: Personal ($8 per month); Professional ($22 per month); and Business ($34 per month). To give Animoto a try, take advantage of the 14-day free trial of the Professional tier.
wave.video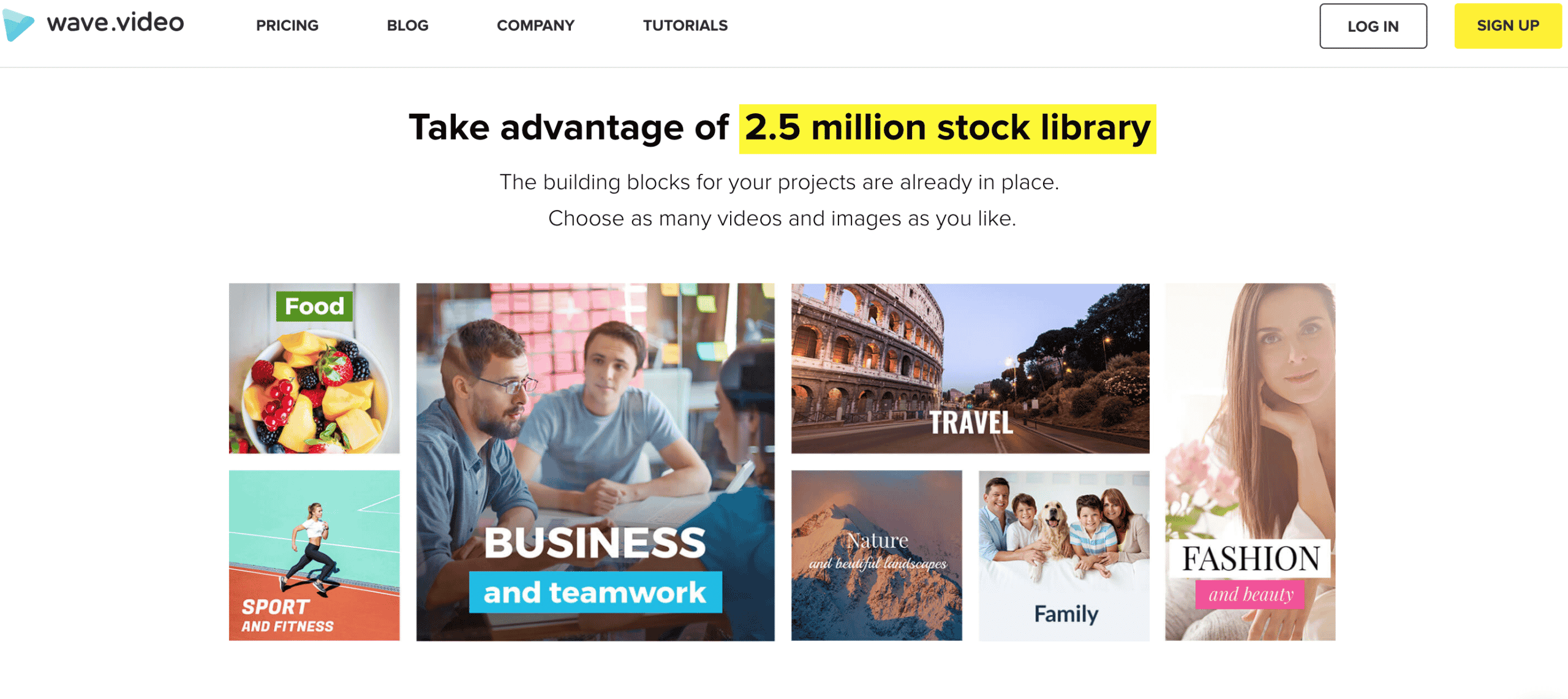 From video and animation software development company Animatron, wave.video is similar to Animoto with some twists. In addition to landscape and square formats, it offers a vertical view for Instagram. It also boasts a "premium" library of 2.5 million stock videos and images, in addition to letting you upload your own content. In addition, it lets you add text to the video using an instant preview feature. Pricing runs from Pro ($39 per month,) and Agency ($75 per month) to Ultimate ($49 per month). A free trial is also available.
Magisto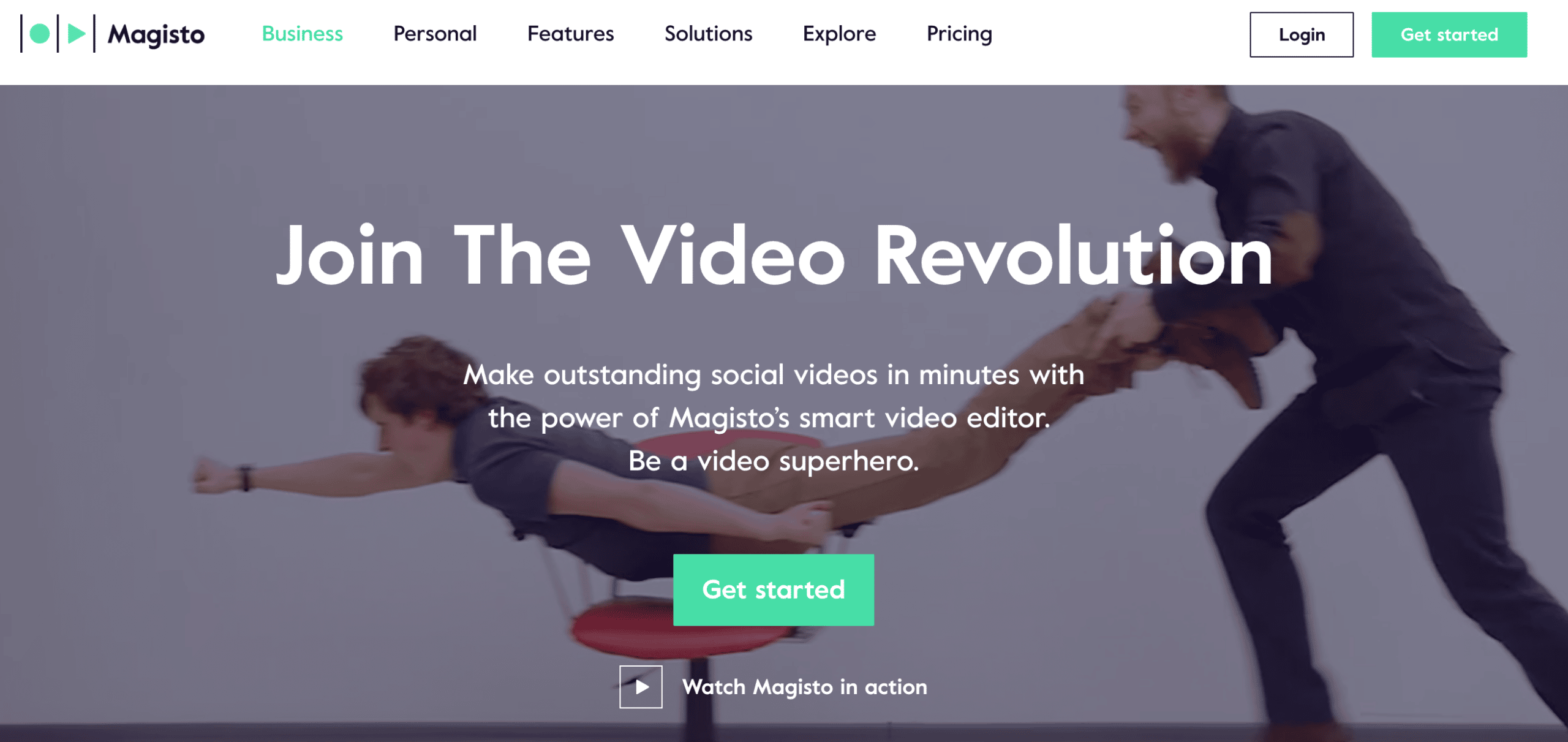 An intriguing entry into the video-creation market, if only because it bills itself as "the only end-to-end video marketing powered by A.I." What that means is you can make a video on Magisto in a matter of minutes by uploading content, choosing a visual style and music, and then pressing ENTER to let the AI analyze and edit what's there. The platform provides cross-channel video content hosting and distribution as well as video performance analytics. Pricing ranges from $9.99 per month for the Professional package to $39.99 per month for Business, but they do offer a free trial.
Rocketium

This platform promises "Buzzfeed-style videos in under 5 minutes" and "12x more social engagement using images, clips, & articles you already have." Rocketium's differentiating features include automatic translation of videos for 100+ languages and a team collaboration tool, a la Google docs, for reviews and edits. You can use Rocketium for free (10 videos per month with the Rocketium logo); Professional ($49 per month); Business ($149 per month); and Enterprise (custom plan, price varies).
Video Utilities:
Once you have your video made, you might need some tools for negotiating the back-end of the process.
Wipster

Owned by Vimeo, Wipster is a platform completely focused on the workflow aspect of reviewing videos. Users can easily type notes anywhere on the video, which is then distributed among the team. It's used by IdeaRocket in conjunction with clients. "It's really saved us a lot of work in terms of collecting notes from the client and passing them onto our team," says William Gadea, Founder and Creative Director of IdeaRocket. Prices are based annually on file size, from 10 GB at $250 up to 500 GB at $3,750, with a 14-day free trial for each tier.
Waach
 
Like Hootsuite but for videos, Waach publishes, promotes and tracks videos, resulting in "maximum reach, with minimum effort." This management platform loads videos across channels, including social media, organizes them into playlists, and aggregates analytics to a single dashboard. Pricing runs from $4.90 per month (5 uploads) to $119 per month (100 uploads), with a free 14-day trial.
Rest assured, there are plenty more production tools out there to help you get the most of your video marketing program. Hopefully these will give you a head start in making the right choices.
Top Photo by Domenico Loia on Unsplash