As advanced computer animation software, powerful new processors, and even advanced AI enter the animation industry, the way that tomorrow's animators create explainer videos and feature films will continue to adapt. To see the future of animation, you only have to look at the student showcases from some of the world's best animation schools.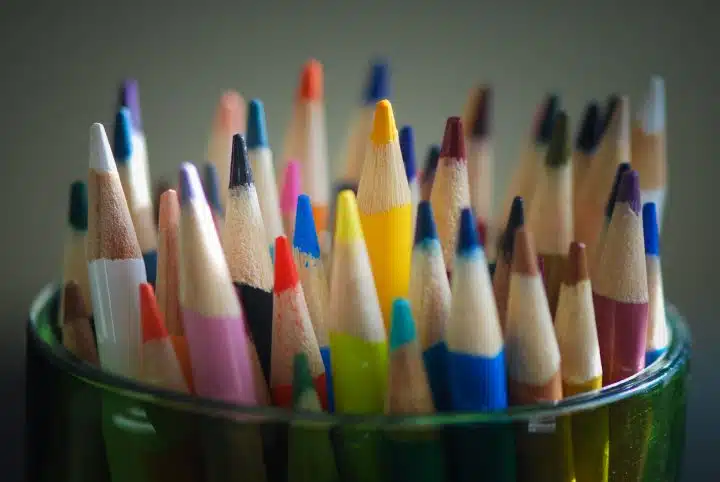 So to inspire young animators, and to see a glimpse of what's just around the corner, here are some of our favorite student showcases from some of the best animation schools in the world.
Spoiler: Every animation school showcase includes at least one cat video. Probably.
Student Animation Showcases from the Best Animation Schools
Considered by many to be the best animation school in the world, the California Institute of Arts (CalArts) is literally the house that Disney built. Conceived by Walt and Ron Disney in 1961, CalArts opened in 1970 with the explicit purpose of training young animators "taught by Disney artists, animators, layout people— taught the Disney way." It worked.
CalArts became a breeding ground for the next generation of Disney animators with animation students like Tim Burton, John Lasseter, Henry Selick, Brad Bird, John Rees, Gary Trousdale, Brenda Chapman, and Glen Keane. Alumni animated film credits include: Beauty and the Beast, The Nightmare Before Christmas, Aladdin, The Brave Little Toaster, The Little Mermaid, Toy Story, Pocahontas, Cars, A Bug's Life, The Incredibles, Corpse Bride, and Ratatouille. And that just from one choice selection of students in the 70's.
CalArts is still the premiere animation school in the world, with post graduate studies in 70 programs across 6 schools. Here are some highlights from the 2017 CalArts student showcase:
Face Lift — Brian Kim
Overweight — Yonatan Tal
Cat City — Victoria Vincent
Ranked the #1 International Animation School for the second year in a row, Paris' Gobelins L'École de L'Image (Gobelins, School of Visual Communication) is a premier animation institution.
Each year, Gobelins animation students spend one frantic weekend churning out animated shorts based on a theme for the infamous 48 hour Animation Challenge. The sheer quality and scope of these animated shorts is spectacular considering the time constraints. The animation showcases is a brilliant example of how new software and tools are transforming animated video production.
The theme from 2016 was "Initiation." Here are some of our favorite Gobelins Student Animations 2016:
Devotion — Arthur Chaumay
True Cat — Edward Kurchevsk
To see more outstanding Gobelins student animations see our five favorite Gobelins Student Animations from the 2016 Graduation Showcase.
Founded in 1978, SCAD has become a major influence in digital media. In fact, SCAD's School of Film, Digital Media and Performing Arts has grown so rapidly over the past few years that they've had to expand the campus. SCAD has added new buildings, hundreds of advanced computer studios, and even a render farm and a stop motion animation lab.
SCAD is on the cutting edge of animation, and the student films reflect the bright future of animation.
Leave With Me — Mel Wong (Official Annecy Selection 2017)
Super Duper Team — Ian Mutchler
Aether — Sabrina StopMo
Animation School Student Showcases are the Future of Animation
When Walt Disney felt the first stirrings of the decline of his animation empire in 1961 he set out to create an animation school that would foster a whole new generation of talented, innovative, yet classically trained animators. Today that legacy lives on at animation schools around the world.
When you watch what these talented young animators are creating, you get a real sense of the future of animation. And the future of animation is brighter than ever.
Contact us today to see if our animation services are right for your business.