I know the phrase "corporate video" sounds about as exciting as a homeopathic root canal, but it doesn't have to be that way. B2B video can be fresh, innovative, and engaging. In fact, B2B videos have gotten down right awesome over the past years, raising the bar for what corporate video marketing can do.
The days of boring corporate videos are over. It's time to engage and persuade your clients and potential leads with high quality animated video production. To prove it, here are 6 of our favorite corporate videos, and some guidelines for what makes a great B2B video.
Before we show you these awesome B2B videos (and they are fantastic), here's a quick B2B video checklist to explain what makes a great B2B video.
1.   Engagement is Key
The secret to making a great B2B video is the same for any other online video—make a video people want to watch. That might seem like a challenge for some B2B companies with "boring" products, but engagement isn't about what you're selling—it's about the story you tell.
Every product has a story because every business ultimately works with people. If your video can't grab viewers' attention, then what's the point? More than 80% of c-suite executives watch B2B video, and 65% of buyers said they visited a company's website after seeing their explainer video. B2B video has gone mainstream. Get your explainer video in front of decision makers with engaging content.
Here are 6 easy ways to make your video as engaging as possible.
2.   Great B2B Video Tells a Story
Every explainer video tells a story. That story can be about your product or your brand, but keep in mind some of the best B2B videos tell their customer's story. Think hard about the point of view of your video, and it might inspire a fresh take on whose story you're telling, and how you tell it.
3.   Great B2B Video Educates Viewers
The buyer's journey has fundamentally changed over the past ten years, which means B2B video marketing has to adapt. According to SiriusDecisions' Buying Interactions Model, "The highest level of buyer/seller interaction for all buying scenarios occurs during the education phase of the buyer's journey."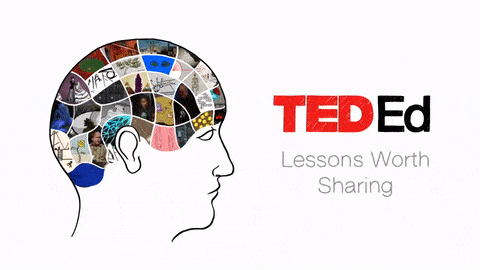 Capitalize on this crucial step in the purchasing process by inserting your corporate video into the conversation. Create a B2B video that provides relevant, valuable content and you'll supercharge your inbound lead strategy that changes the way you do business.
See how animated video completely changed the way TED Talks connect with top influencers.
4.   Great B2B Video is Well Made
In today's competitive online video space, your B2B video has to be high quality. There's simply no excuse for productions that look poorly made. Your explainer video is the flagship of your brand and the engine of your marketing strategy. If it looks bad, you look bad.
Here's a full series about simple video production mistakes and Why I Didn't Watch Your Video:
5.   Great B2B Video Builds Trust
If you make a high-quality production that tells a story, adds value, and engages viewers you will create trust and brand loyalty—that's just how video works. Consistent contact with valuable, easy to digest content is one of the hallmarks of successful B2B video marketing, so invest in the quality of your corporate video up front and reap the rewards for years to come.
6.   Great B2B Video Asks Viewers to Act
The whole point of creating an engaging, high-quality B2B video is to get people to actually do something. Click a link, download an app, buy a widget—your corporate video isn't giving you the highest ROI if it doesn't inspire viewers to take the next step. Videos need to increase conversions. Luckily, conversion is one of the things that explainer videos does best. All you have to do is ask with a compelling CTA in your video.
Great B2B Videos (and why they work)
Now that you know what to look for in a great B2B video, here are some real life examples that sell everything from facility management software solutions to
Salesforce — Barclay Success Story (39,000+ views even though it's "unlisted")
The best way to sell your product or service isn't by bragging about the features—it's by showing how well it works. Salesforce doesn't toot their own horn in this excellent B2B video. Instead they let a Fortune 500 company, like Barclay do it for them.
The genius part of making a B2B video with a well known, established client is that you can piggyback on their sterling reputation to boost your brand's trust and clout. When you make a corporate video about the success of your clients, it's a win for you, and a marketing boon for them. Reach out to existing clients to create your own success story and show, don't tell other B2B customers just how well your product performs.
The coolest part about this video is that it has over 39,000 views on YouTube, even though it's not listed publicly. That means this video has been directly shared, either in articles like this or by Barclay and Salesforce employees. Tracking views on a video like this shows the utility of a great video marketing tool that doubles as a sales tool.
Slack — So Yeah, We Tried Slack… (900,000+ views)
Slack uses the client success story model as Salesforce, but keeps the tone consistent with their younger, hipper brand. Slack is a disruptive service, so their B2B video focuses on that disruption to the tired communication model of internal emails and highlights what replacing it with their platform actually looks like.
It's a genius B2B video, and honestly one of my favorites. We also love how the subtle animation throughout the video shows Slack in action.
HubSpot — What Is HubSpot? (94,000+ views)
This video is easily the most "classic" B2B video on this list, but that's why we like it so much. You don't have to reinvent the genre to make a successful B2B video. You just have to connect with potential clients in a way that provides value.
HubSpot provides that value by focusing on clients' pain point—the shifting world of inbound marketing—and providing a solution. They explain how their platform provides simple, easy to implement solutions and then encourage viewers to visit their site for more detailed information (a classic inbound marketing tactic in itself). It's a great example of a well made B2B video targeted at the right audience with a simple, clear, persuasive message.
And we love the animated touches.
Great B2B Video Marketing Is Finally Here
The buyer's journey has changed. Now more than ever, your company needs to invest in an engaging, high-quality B2B video that provides value for potential leads. Spearhead your video marketing strategy with a great B2B video and open up new channels for your business to grow.
Contact us today to see if an animated explainer video is right for your business.